Make your laptop live performance visual and gestural using AudioCubes.
Percussa AudioCubes are powerful audiovisual tools in performing electronic music live: they integrate seamlessly with live performance software such as Ableton Live via MIDI, and allow you to bring a visual and gestural aspect to your performance, which is crucial in today's static laptop live performances, where engaging the audience and delivering visuals is key in selling more records and landing the next gig.
AudioCubes makes your show visual:
When you place AudioCubes next to each other, they send MIDI notes which can be used to trigger loops or sounds, for example in Ableton Live.
AudioCubes makes your show gestural:
Move your hands closer and further away from an AudioCube to send 4 MIDI CC messages, changing 4 sound parameters, for example in Ableton Live.
---
How other musicians are using AudioCubes to perform live
Check out Mark Mosher's live performance and rehearsal videos, featuring Ableton Live, Native Instruments Maschine and AudioCubes:
"The AudioCubes are amazing for live performance — they engage and connect the audience to my work."
"The people behind AudioCubes are passionate about what they do and provide excellent support."
Mark Mosher
Denver, CO, USA
Finally, check out this short demo video in which AudioCubes are used to play notes, simply by touching the AudioCubes' sensors. The sensors can generate a note on while sending continous control information at the same time (via MIDI and our free MIDIBRIDGE application for AudioCubes).
---
Easily integrate AudioCubes in your setup


Our easy to use software MIDIBridge, lets you connect and configure the cubes to any software or hardware device that supports MIDI.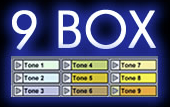 This way you can use AudioCubes right out of the box with popular software you already have, such as Ableton Live, NI Traktor, FL Studio, Deckadance, Cubase, Logic, ...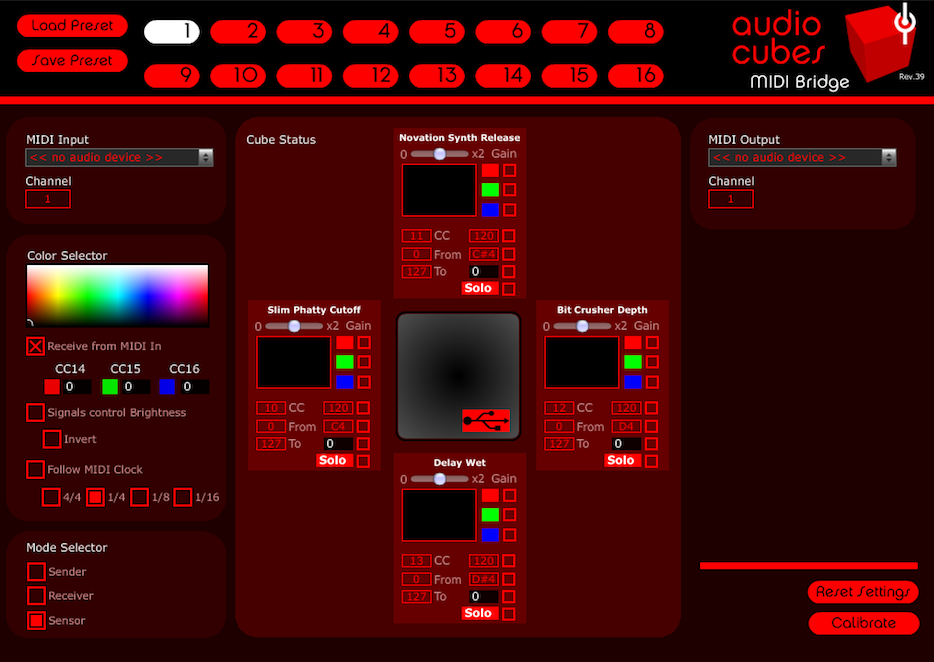 ---