A couple of weeks ago, we announced a new version of the AudioCubes: the Percussa Wireless AudioCubes PRO.
Today, we're very proud to share with you some nice high-resolution images of our new housing, and give some more insights on the new production technique we now use for making the AudioCubes: CNC milling.
CNC milled housing made from solid blocks of Delrin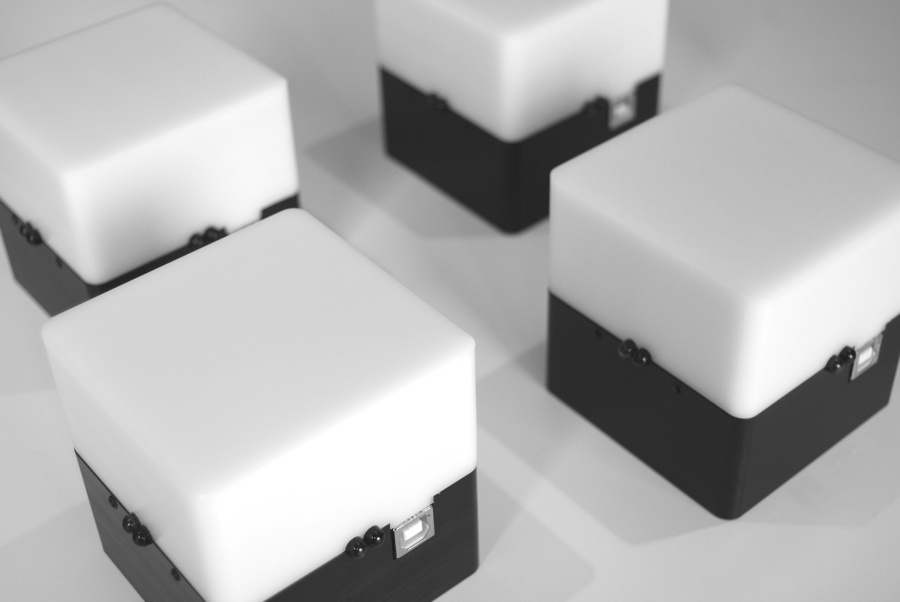 Instead of continuing to produce a housing from two U shaped parts, which are produced by laser cutting, bending and gluing processes, we've decided to opt for a new design, advanced materials and a new production process.
We explored molding, but decided not to go that way, since it didn't give us the desired look we had in mind for the next generation of AudioCubes. We wanted to give the AudioCubes more professional and solid look, and the only way to do this is to go for a more expensive production process: CNC millling.
Besides this, we also went for a more durable material: Delrin, also known as POMM. Both parts are being CNC milled from a massive block of Delrin and definitly push the AudioCubes to the next level.
Contrast of colours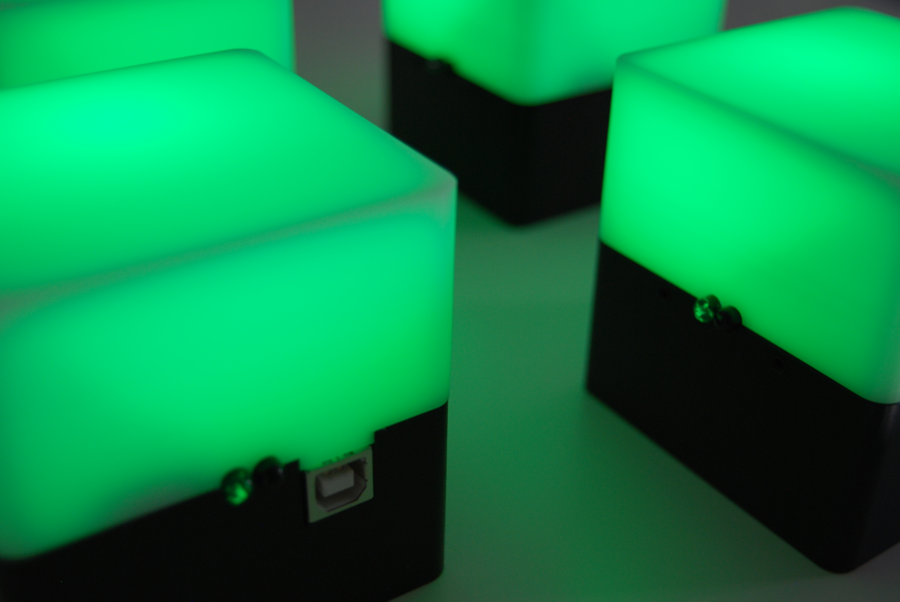 The Percussa Wireless AudioCubes PRO consist of 2 parts. The top part is made of white translucent Delrin, and bottom part of opaque black Delrin. The black material enhances the contrast of the colours displayed by the top part as you can see on the picture above.
Software updates will continue to work on the previous version of the Wireless AudioCubes, and will work equally well on the new version, the Wireless AudioCubes PRO.
Learn more and Request pricing
In the next coming weeks, we'll be updating our website with some more pictures of the new housing, so definitely keep an eye on our website. In the meantime, get your wireless AudioCubes PRO now and sign up here to order and receive pricing information.