AudioCubes HOWTO: Configuring Virtual MIDI Ports
If you want to use AudioCubes with your favourite MIDI software, you will need to set up virtual MIDI ports (Windows or Mac OSX). These are used to send MIDI data from the AudioCubes software to your MIDI compatible hardware or software.
See below for an explanation of how to set these up.
Installing internal (virtual) MIDI Ports
An application like MIDIBridge requires 1 or more "Internal MIDI Ports". These internal MIDI ports will enable routing MIDI from MIDIBridge to third-party applications such as Ableton Live, Logic, Cubase, ... Here's how to create one or more internal MIDI ports:
PC (Windows)
If you don't already have a MIDI Loopback Cable installed (such as Hubi's MIDI Loopback or Maple MIDI), just install LoopBe1 and follow the instructions. You can find LoopBe1 on the nerds.de website.
In case you get a warning while installing the LoopBe1 driver, that the driver has not passed testing, you can safely ignore this warning and continue with the driver installation. After installing LoopBe1, a new MIDI port called "LoopBe Internal MIDI" will be available on your system. Use this port in software like MIDIBridge for internal MIDI routing.
Mac (OS X)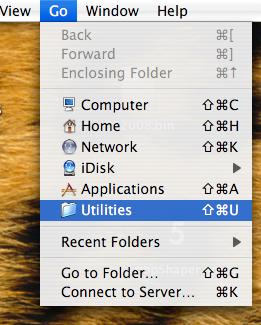 In Finder, choose Menu "Go" and select "Utilities".
In the folder "Utilities" click on "Audio MIDI Setup.app"
In Audio MIDI Setup, click "MIDI Devices" on top in the middle or go to the Window menu and choose "Show MIDI Window" (Mountain Lion, OSX 10.8).
Double-click on the big red icon "IAC Driver". A new window called "IAC Driver Properties" will open.
Activate "Device is online" checkbox, if it is not already active.
Choose "More Information".
In IAC Driver Properties, click on "Ports" in the middle (next to "Properties").
Click 4x button "Add Port". 4 IAC MIDI ports called "IAC Bus 1", "IAC Bus 2", "IAC Bus 3", "IAC Bus 4" will appear.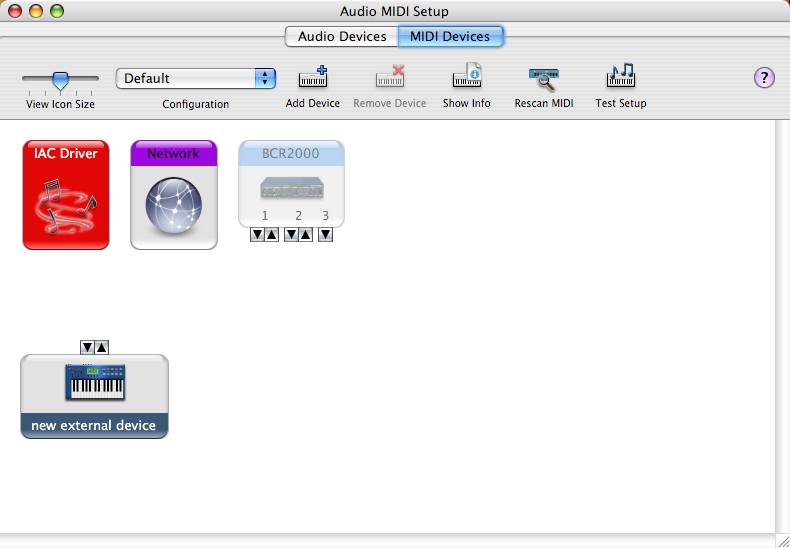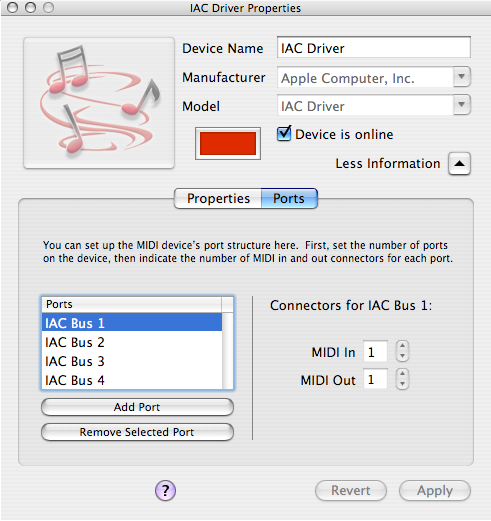 Conclusion
The virtual MIDI ports are now available and you can now use them in MIDIBridge and other MIDI applications. In the AudioCubes software, you select the virtual MIDI port as an output, while in your other software, like Ableton Live or Reason, you select the same port as input port. This allows the AudioCubes software to send MIDI to your other software.
Some applications like MIDIBridge also support receiving data from your other MIDI software, for example to control the colours of AudioCubes via MIDI. You can set this up by choosing the virtual MIDI port as output in Ableton Live (or other software), and then using the same port as an input port in MIDIBridge (or other apps that support MIDI input).
Visit Percussa AudioCubes Software Downloads to download the latest software for AudioCubes.
If you'd like to get more information about AudioCubes or would like to buy a set of AudioCubes, please visit our shop!